Who are these Senters in Virginia?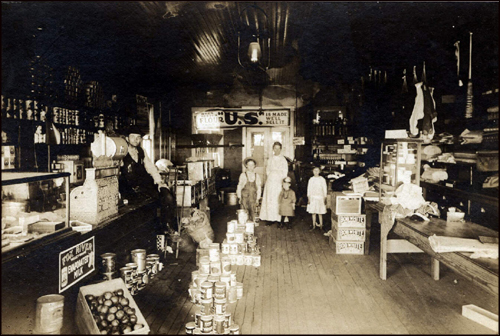 This photo comes courtesy of David Michael Jones who is a descendant of Clara Senter and Robert Halsey. The notation was simply Senters in Virginia.

Clara's sister Anna Senter Young and her husband ran a general store at Mouth of Wilson. Could this be their store? Anna's father Calvin was also said to have worked in his family's store, though we've found no evidence that they had one. Please drop me an e-mail if you can help solve this mystery.