Robert Lee Halsey and Clara Ellen Senter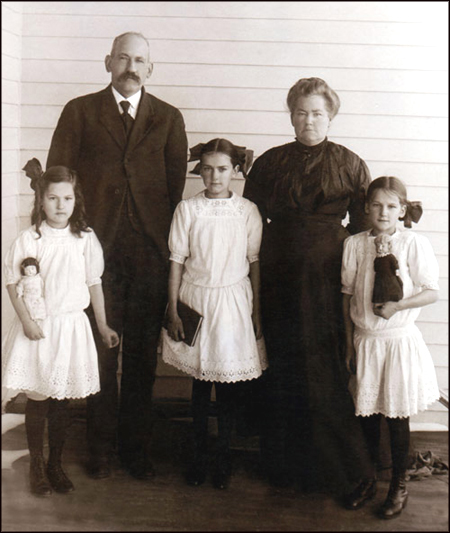 Robert and Clara Halsey with daughters - possibly Nellie, Maud, and Rosie.
Clara was the daughter of Calvin and Rosa Senter. She was born 1863 in Grayson County, Virginia and married Robert Halsey in Alleghaney, North Carolina in 1886.
In 1890 Clara and Robert moved to Sumner County, Kansas where most of their nine children were born. They were Minnie, Calvin, Clyde, Roy, Maud, Rosie, Nellie, Ruth, and Robert. The family later settled in Noble County, Oklahoma.