Family of Will and Kate Lenhart
William Frederick Lenhart was born 17 Nov 1872 in Columbus, Franklin County, Ohio to John Paul Lenhart and Margaretha Shemberger. On 23 May 1894 he married Laura 'Kate' Alsip who was born in February of 1876 in Kansas. William died 13 May 1929 in Wamego, Pottawatomie County, Kansas. William and Kate had four children all born in Pottawatomie County, Kansas.
Joseph Edward Lenhart (23 Apr 1895 - 17 May 1950)
Laura Mabel Lenhart (14 Jan 1898 - ) m. Roy Earl Lee
George Allen Lenhart (12 Dec 1900 - ) m. Marie Yantz
Adolphus Willard Lenhart (11 Apr 1903 - ) m. Isla Hill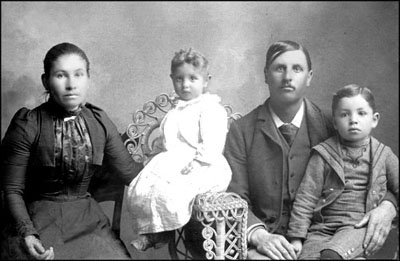 William Fredrick Lenhart and Laura Kate Alsip
with children and Laura Mabel and Joseph Edward.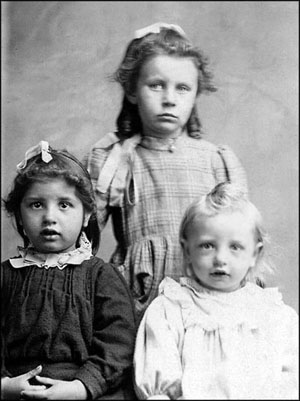 Mabel and George Lenhart
Standing is cousin Bertha Elizabeth Neely, daughter
of William and Matilda Lenhart Neely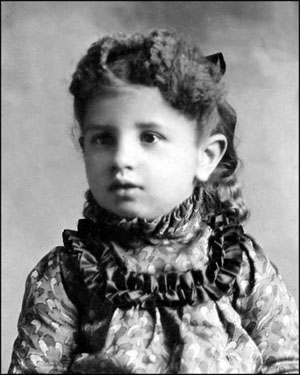 Laura Mabel Lenhart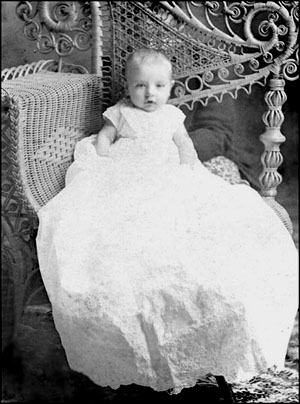 George Allen Lenhart
Note dad steadying baby from behind.