Genetically Confirmed Lolley Lines
Through autosomal DNA testing at 23andMe and Family Tree DNA, we have matched with distant cousins and genetically confirmed these ancestors.
Second Great Grandparents
John Wesley Lolley and Mary Jane Hartson
Third Great Grandparents
Horatio Hartson and Rebecca Rathburn
Lolley-Simer Ethnicity
These ethnicity results of a first generation Lolley-Simer descendant give us some idea of where our line of Lolley-Simer ancestors originated. This is an emerging science, so the results will likely become more definitive over time.
Western European

31.04%

North American Indian

0.34%

North Sea

30.78%

Siberian

0.26%

South Baltic

12.56%

South Asian

0%

Mediterranean

11.32%

Southwest Asian

0%

Caucus

7.00%

East Asian

0%

Volga-Ural

6.70%

West African

0%

Generated by the Eurogenes K12 model created by Davidski/Polako.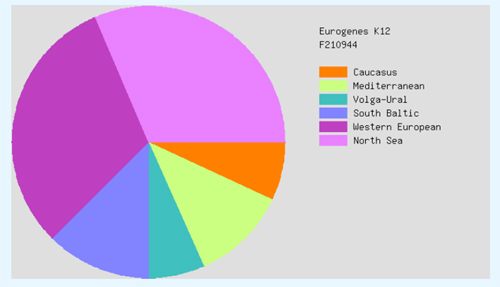 Click to enlarge image.