Family of George and Prudence Lolley
George W. Lolley was christened 18 Sep 1836 in Hemingbrough, Yorkshire, England. His parents were farmers William and Susannah Lolley of Cliffe-cum-lund on the River Ouse. When he was 9, he sailed with his mother and siblings (Frances, John, James, Harriet, and David) from Hull, England to America on the Panama. They arrived in New York City on 16 Jun 1845 and joined his father on the family farm in Ontario, Wayne, New York.
On 16 May 1860 in Warrensburg, Johnson County, Missouri he married Prudence McBride. He served in the First Missouri Small Battery during the Civil War, and died 14 Jul 1901 in Independence, Montgomery County, Kansas at the age of 64.
Prudence McBride was born in 1837 in Roaring River, Tennessee. She died in 1884 in Barton County, Missouri at the age of 47. George and Prudence had ten children all born in Jackson, Johnson County, Missouri.
William Lolley (1861 - 1862)
John Wesley Lolley II (1864 - 1948) m. Susanna Primmer
Mary A. Lolley (1866 - 1915) m. Jesse W. Johnson
Susan H. Lolley (1867 - ) m. William J. Fowler
Sarah E. Lolley (1870- 1931) m. Courtlain W. McConnell
George Henry Lolley (1873 - 1930) m. Catherine Elizabeth Tidwell
Lydia R. Lolley (1874 - 1924) m. James Richards Wilkins
James Lolley (1875 - 1876)
Thomas E. Lolley (1877 - 1914) m. Tina Reynolds
Elbert A. Lolley (1879 - 1893)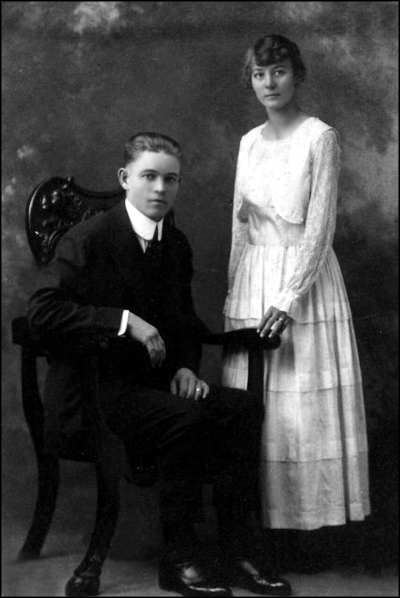 Son of John Wesley and Susanna Lolley
Jesse Lee Lolley and his wife Ethel Dolores Estes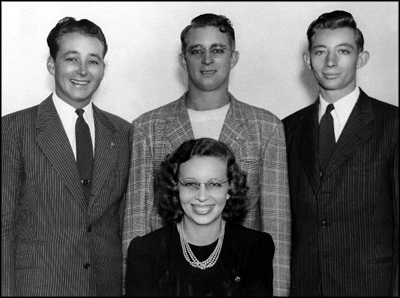 Children of Jesse Lee and Ethel Dolores Lolley
Donald Ray, John Wesley, Jimmie Lee, and Helen Lolley

All photos courtesy of Becky Lolley, daughter of John Wesley Lolley above.