Grave of Frederick Overly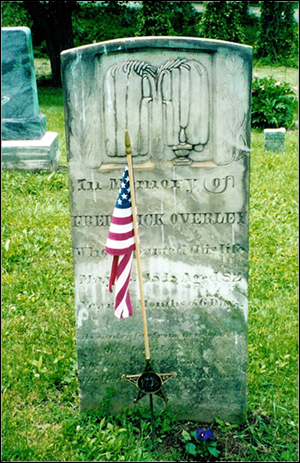 Courtesy of Ann Davis
Frederick Overly (1765-1848) was the son of Martin and Eva Overly. He was born in Lancaster County, Pennsylvania. When he was 12 years old he served as a scout in the Revolutionary War.
He married Mary Ann Hines in Bourbon County, Kentucky on February 24, 1795. They had five children - John, George, Elizabeth, Susan, Mary Ann, and Margaret.
Frederick died in Ross County, Ohio on May 3, 1848 at the age of 83.