Olive Vernon Thrasher Robinson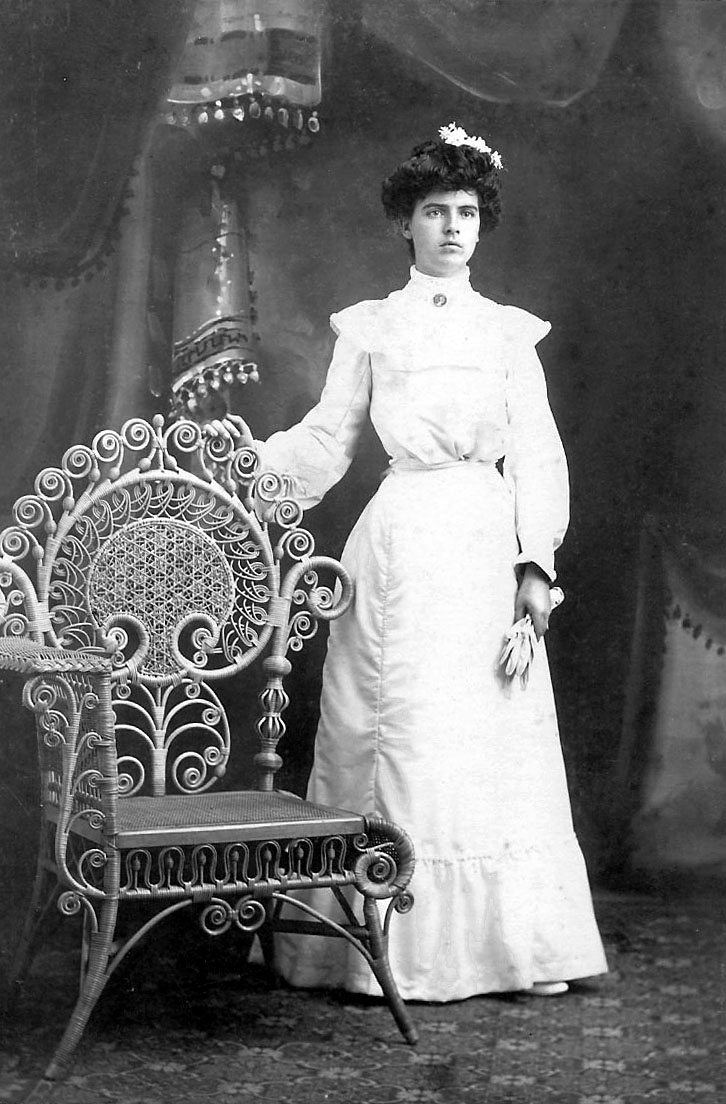 Purchased
Antique Store
Montavilla Neighborhood
Portland, Oregon
Type
Cabinet Card 1903

Studio
None
Notations
Olive Vernon Thrasher 1903
[Wedding photo]
Research
Mary "Olive" (Vernon) Thrasher Robinson was born 21 Jan 1883 in Victor, Iowa Co., Iowa. She died 11 May 1958 in Oregon City, Clackamas Co., Oregon. She was buried on 14 May 1958 in Logan Cem., Oregon City, Oregon.
She married Clyde Arnold Thrasher on 15 Nov 1903 in Norcatur, Decatur Co., Kansas. After Clyde's death, she married Samuel Frank Robinson on 7 Jun 1914 in Kansas.
Samuel Frank Robinson was born about 1883 in Ohio. He died 2 on 8 Aug 1964 in Union Co., Oregon. Olive and Samuel had one son, Irven Frank Robinson, who was born 4 Oct 1916 in Colorado and died two days later.
Sources
Family Tree of Luanne Lynne Vernon Henthorn, data downloaded 1 Aug 2004.
Contact
The original photo has been reunited with a family member. If you'd like a high resolution copy, please just "right click" on the image and select "Save Image As" to save to your computer.

Back to Orphan Photos