Olaf Lybeck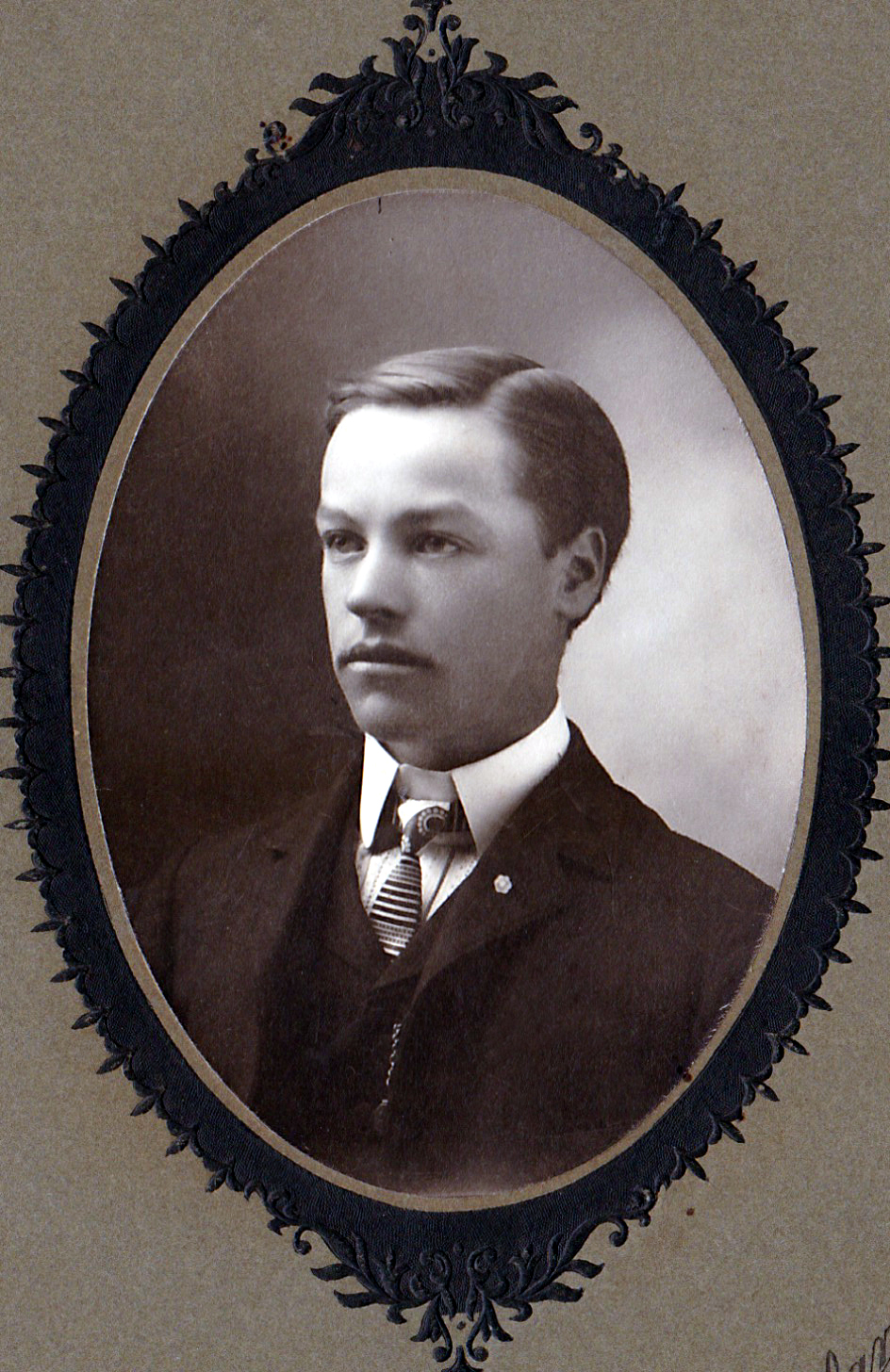 Purchased
Antique Store
Montavilla Neighborhood
Portland, Oregon
Type
Cabinet Card

Studio
A.P. Holand
Grand Forks, North Dakota
Notations
Olaf Lybeck
Research
This is likely the Olaf A. Lybeck who appears in the 1910 census in Medford, Walsh County, North Dakota (Walsh County borders Grand Forks County where the photo was taken.)
He was living in the household of Martin H. Reiten who was his partner in a general store. He immigrated to the U.S. in 1893.
More information appears in his WWI draft information. His was born 03 Dec 1887 in Lysuka, Norway. He was inducted at Grafton on May 11, 1918; sent to Fort Logan, Colo.; served in Company D, 24th Machine Gun Battalion, to discharge. Grade: Private 1st Class, Sept. 3, 1918. Discharged at Camp Dodge, Iowa, on Feb. 13, 1919, as a Private 1st Class.
He next appears in the 1930 census of Lincoln, Pembina County, North Dakota. He was still running a general store and had a family. His wife, Pearl W., age 32 was born in Illinois and his daughter, Wilma N., age 7 born in North Dakota.
Sources
North Dakota Military Men, 1917-1918 [database online]. Provo, Utah: MyFamily.com, Inc., 2000.
Martin H. Reiten household, 1910 U.S. census, Walsh County, North Dakota, population schedule, Medford, enumeration district [ED] 248, supervisor's district [SD] 1, sheet 1B, dwelling 17, family 17; National Archives micropublication T624, roll 1145.
Olaf A. Lybeck household, 1930 U.S. census, Pembina County, North Dakota, population schedule, Lincoln, enumeration district [ED] 34-22, supervisor's district [SD] 2, sheet 92A, dwelling 10, family10; National Archives micropublication ?, roll 1740.

Contact
Please e-mail us if you'd like to claim this family photo for $8.50. If you'd prefer a high resolution scan, just "right click" on the image and select "Save Image As" to save to your computer.

Back to Orphan Photos