Harold Relyea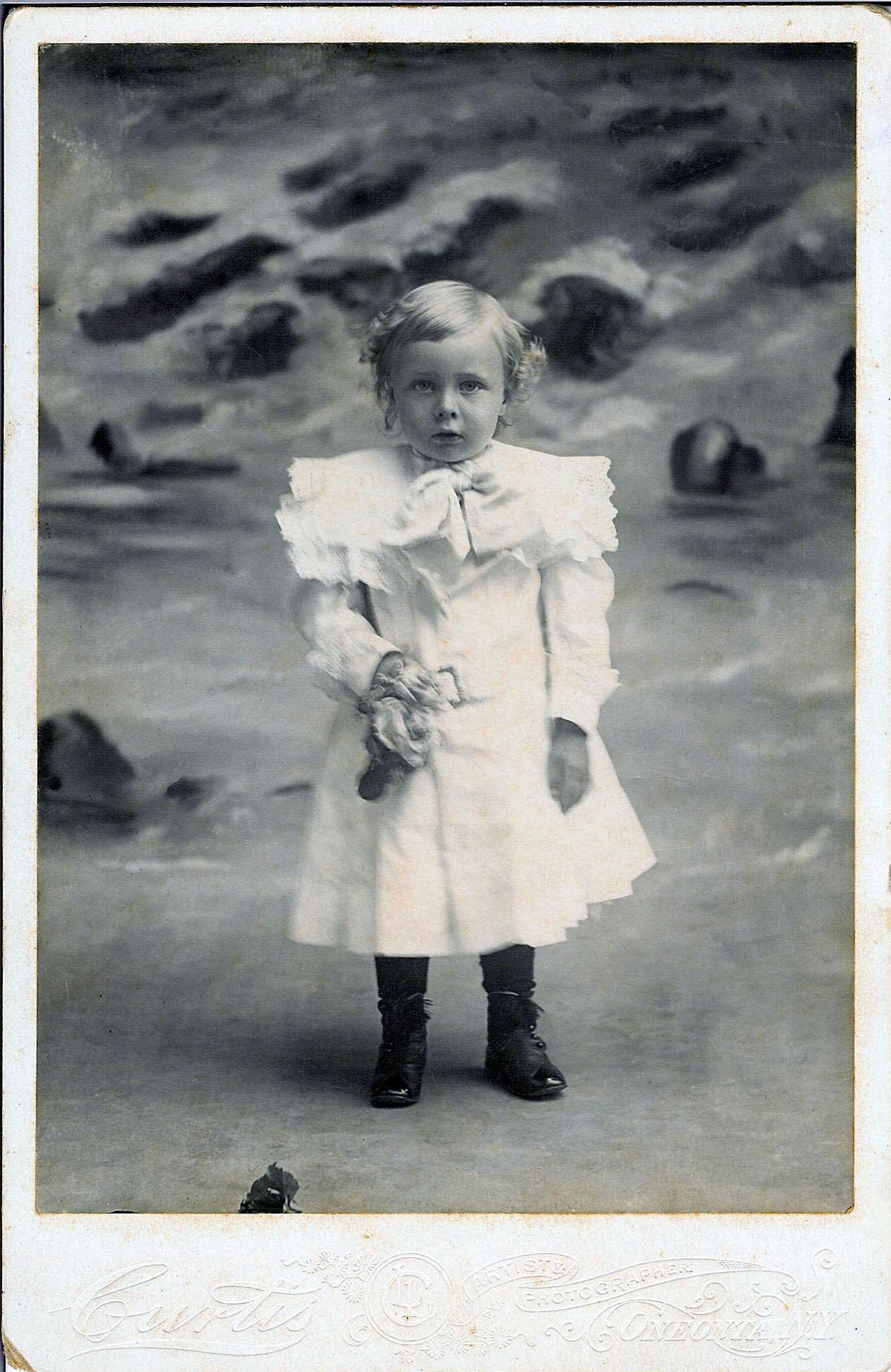 Purchased
Antique Store
Montavilla Neighborhood
Portland, Oregon
Type
Cabinet Card
(circa 1866 - 1906)
Studio
L.L. Curtis
Oneonta, New York
Notations
Harold Relyea - 2 years
Research
Harold A. Relyea b. Jan 1896 New York
From the Oneonta Daily Star, June 12, 1918 - Harold A. Relyea, a student of medicine at Columbia University during the past year, made a hurried trip to his home to 105 Clinton street Monday and left yesterday for New York and expects to enter training next Friday in the Officers Reserve Corps Plattsburg.
Parents
Arthur J. Relyea, policeman, b. Sep 1871 New York, and Emma Relyea b. Oct 1870 New York.

Siblings
Ruth b. Apr 1899 and Alice

Grandparents
France Relyea and Violetta Madilla Kniskern b. July 2, 1849 Carlisle, New York

Great Grandparents
Jacob Kniskern and Harriet Brown of Carlisle, New York
Sources
Arthur J. Relyea household, 1900 U.S. census, Otsego County, New York, population schedule, town of Oneonta, enumeration district [ED] 128, supervisor's district [SD] 11, sheet 23A, dwelling 510, family 553; National Archives micropublication T623, roll 1145.
Oneonta Daily Star (Oneonta, New York). [database online] Provo, UT: MyFamily.com, Inc., 2003. Original data: Database created from microfilm copies of the newspaper.
Contact
Please e-mail us if you'd like to claim this family photo for $10.00. If you'd prefer a high resolution scan, just "right click" on the image and select "Save Image As" to save to your computer.

Back to Orphan Photos