Albert Sheets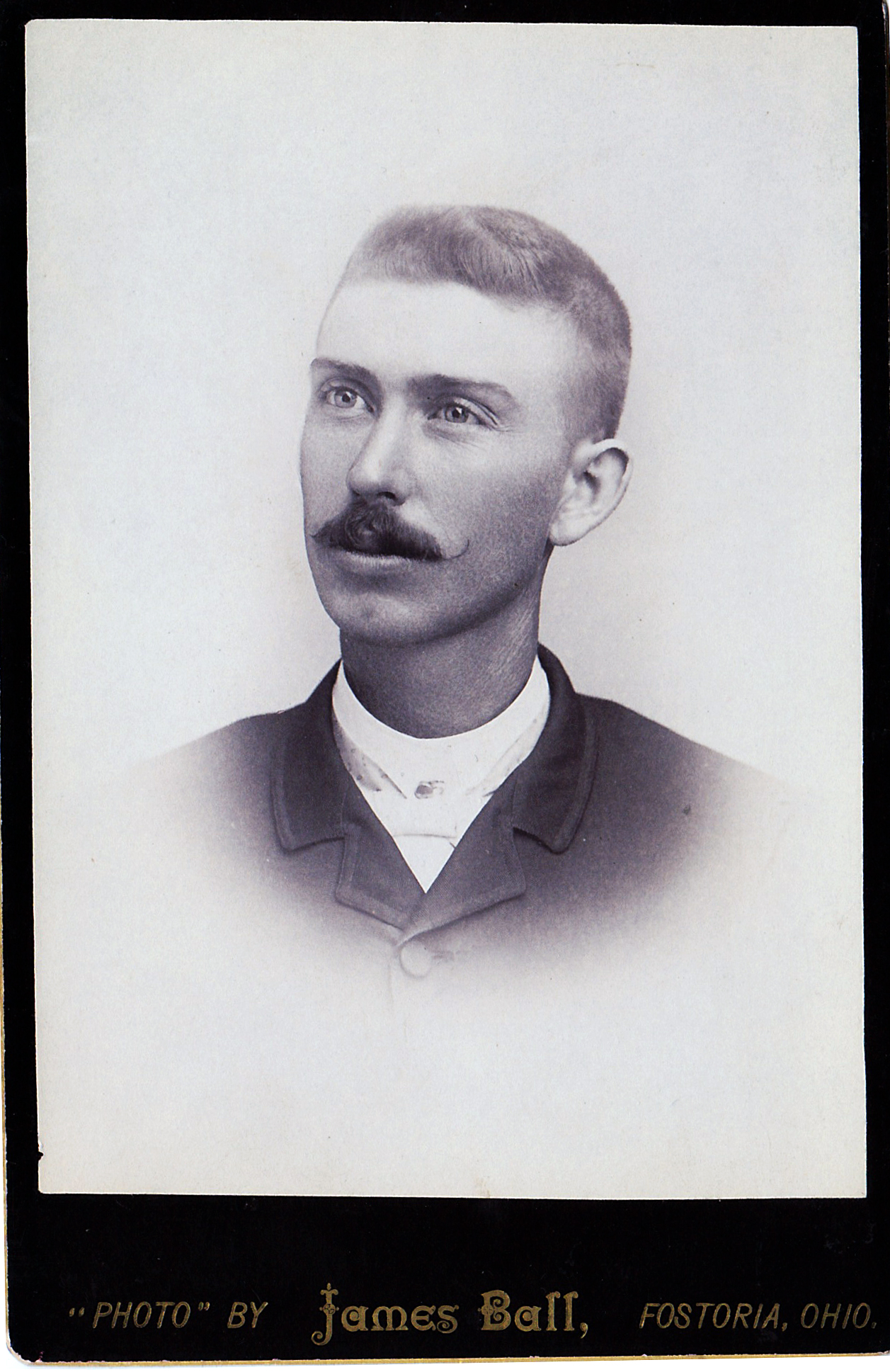 Purchased
Antique Store
Montavilla Neighborhood
Portland, Oregon
Type
Cabinet Card
(circa 1866 - 1906)
Studio
James Ball
Fostoria, Ohio
Notations
Albert Sheets an old schoolmate and friend, 1887
Research
There were five Albert Sheets around this age living in Clark, Columbiana, Darke, Delware, and Hancock, counties Ohio in the 1880 census. Hancock county is the only one that borders Seneca County where the photo was taken.

The Albert M. Sheets of Hancock County was born about 1864 and living in the town of Big Lick in 1870 and Cass in 1880. His parents were Peter and Eliza (Jacqua) Sheets who were married in Seneca County on 4 Nov 1858. His siblings were Oscar and Emma.
Sources
Year: 1870; Census Place: Big Lick, Hancock, Ohio; Roll: M593_1218; Page: 34A; Image: 71; Family History Library Film: 552717.
Year: 1880; Census Place: Cass, Hancock, Ohio; Roll: 1021; Family History Film: 1255021; Page: 365B; Enumeration District: 175; Image: 0107.
Contact
Please e-mail us if you'd like to claim this family photo for $9.50.
If you'd prefer a high resolution scan, just "right click" on the image and select "Save Image As" to save to your computer.