Civil War Records of Calvin Senter
of Grayson County, Virginia
Payroll Records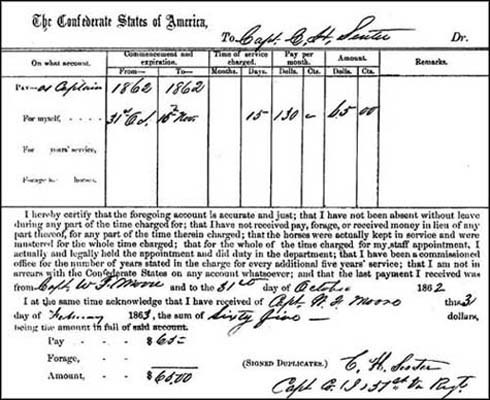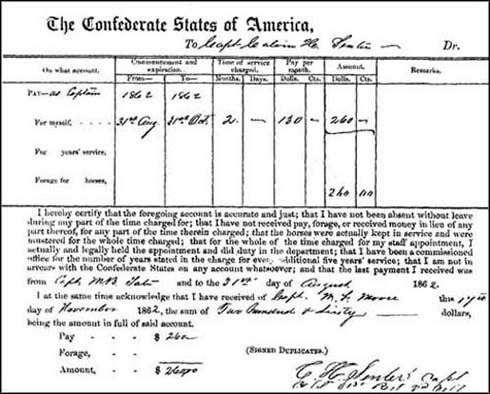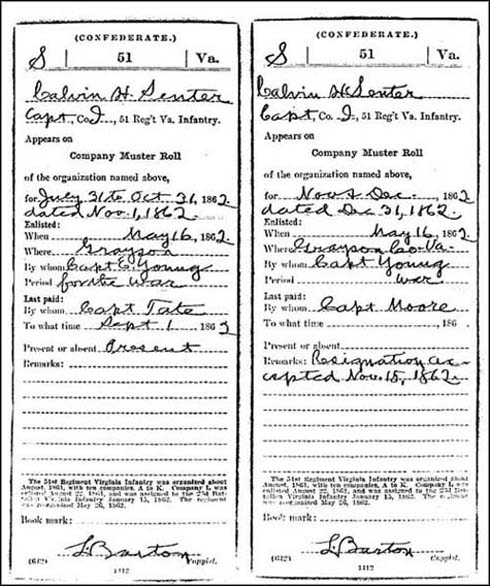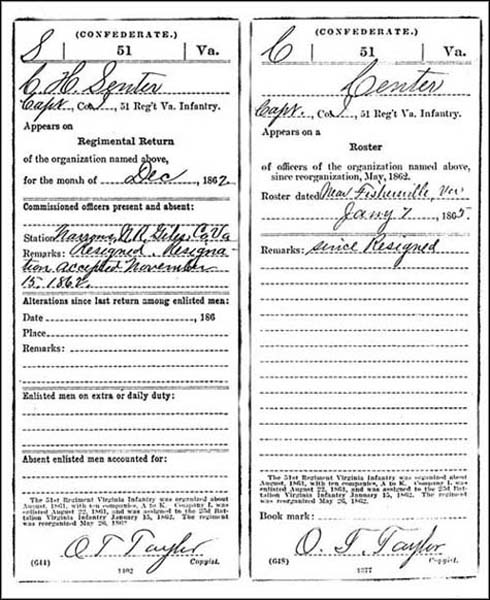 Letter of Resignation and Surgeon's Report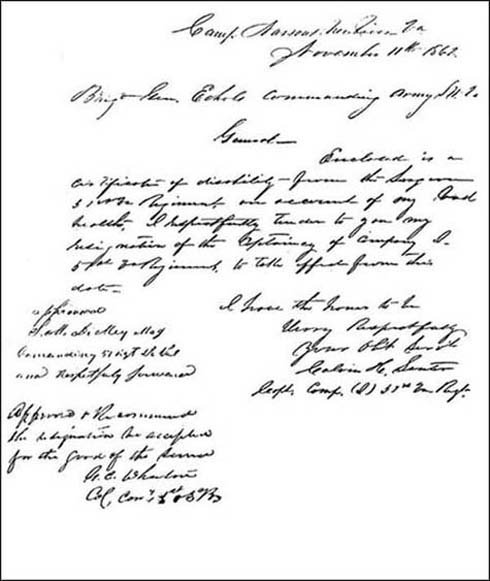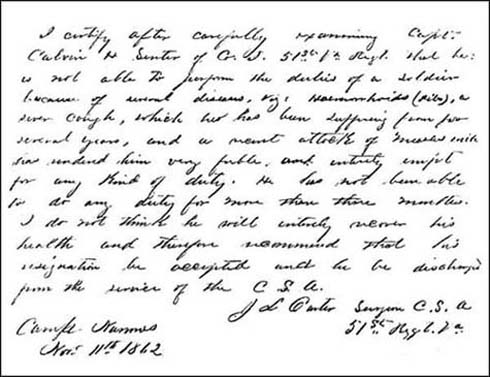 Letter Transcriptions


Camp Narrows, New River, Virginia
November 11, 1862
Brig. Gen. Echols Commanding Army SW Va
General -
Enclosed is a certificate of disability from the Surgeon 51st Regiment on account of my bad health. I respectfully tender to you my resignation of the Captaincy of Company I. 51st Va Regiment to take effect from this date.
I have the honor to be
Very respectfully
Your Obt. Servt.

Calvin H. Senter
Captain Comp (I) 51st Va Regt.
Approved S. M. Dickey Maj.
Commanding 51st Rgt Va
and Respectfully forwarded

Approve and Recommend
the resignation be accepted
for the good of the Service
G. C. Wharton
Col. 51st Va Infantry
Camp Narrows
Nov. 11, 1862
I certify after carefully examining Cap. Calvin H. Senter of Co. I 51st Va Regt that his is not able to perform the duties of a soldier because of several diseases viz: haemorrhoids (piles), a severe cough, which he has been suffering from for several years, and a recent attack of measles which has rendered him very feeble and entirely unfit for any Kind of duty. He has not been able to do any duty for more than three months. I do not think he will entirely recover his health and therefore recommend that his resignation be accepted and he be discharged from the service of the C.S.A.
J. L. Carter Surgeon C.S.A.
51st Regt. Va
Courtesy of Trula Purkey of Troutdale, Virginia