Senter Family Cemetery
Drury and Mary 'Polly' Senter and some of their children, grandchildren, and great-grandchildren are buried on what was their farm near Mouth of Wilson, Grayson County, Virginia. The cemetery sits on a hill above Pollly and Drury's old house which has stood since at least 1840.
Drury and Mary 'Polly' McClure Senter
Polly and Drury are buried in the older section of the cemetery where most of the headstone inscriptions have weathered away with time. In 1951 Charles Young of Grapevine, Texas transcribed Drury's inscription.
In memory of the Rev. Drury Senter
Died Jan. 10th 1855
Aged 64 years 3 mo &16 days
He was a minister of the Regular Baptist Church
about 38 years and a successful
Preacher of his day and died in the triumphs of faith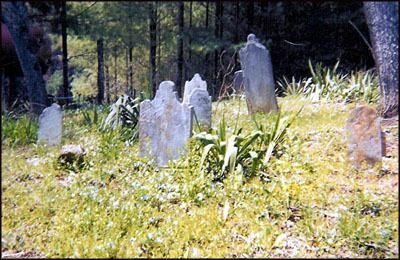 A large oak has grown up behind Polly's headstone which is still mostly readable.
Inscription
IN
Memory of
POLLY SENTER
DIED 9 DECEMBER 1853
AGE 61 YEARS
__ MONTHS 18 DAYS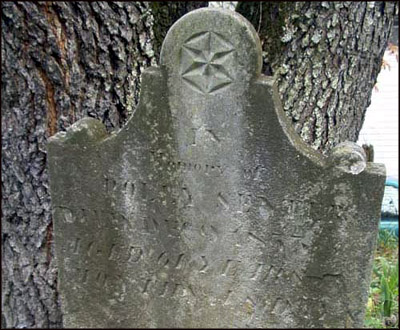 Calvin and Rosamond Pugh Senter
Calvin Senter, son of Drury and Polly, is buried here with his wife Rosa Pugh Senter.
Inscription
Calvin H. Senter
Born Sept. 2, 1832
Died Jan. 20, 1911
Age 78 yrs. 4 mos. & 18 days
Gone but not forgotten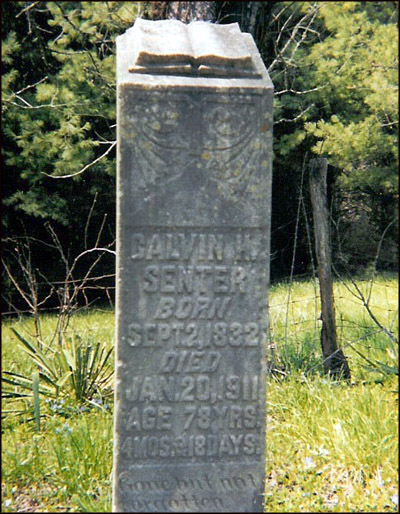 Inscription
MOTHER
Rosamond Senter
Mar 13, 1838
Mar 5 1920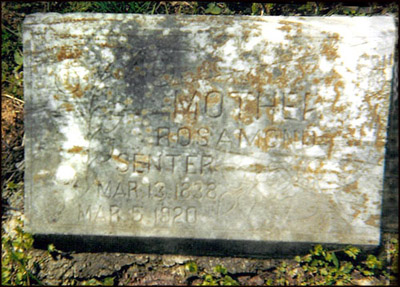 Kenneth Monroe Senter
Kenny was the oldest son of Calvin and Rosa.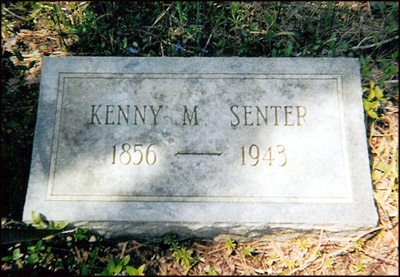 Wiley and Melissa Copenhaver Senter
Wiley McClure Senter was the younger of Calvin and Rosa's two sons. He married Melissa Copenhaver on February 24, 1892, and they had six children including Sue Mae Senter Robbins and Mark Alson Senter.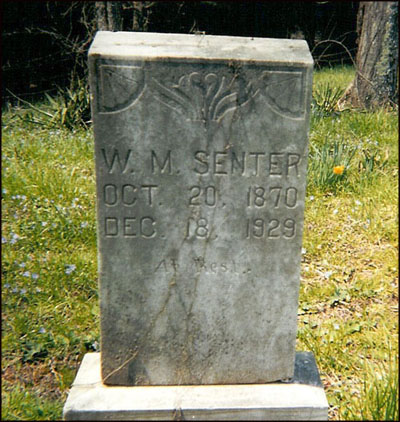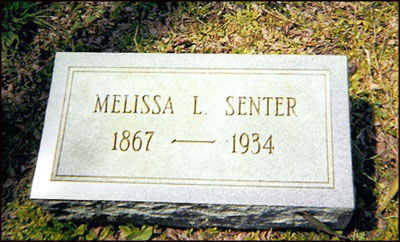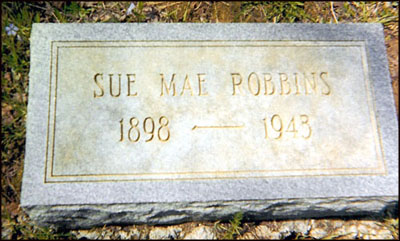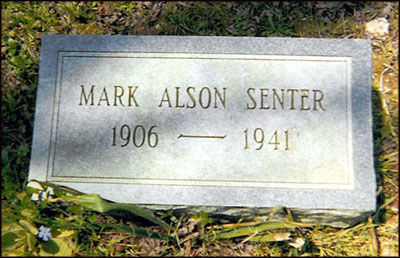 Please drop me an e-mail if you'd like directions to this cemetery.