Graves of Martin Van Buren McCarter Family
Francis Cornett Cemetery
Martin Van Buren McCarter and his wife, Amanda Cornett, are buried in the endangered Francis Cornett Cemetery in Grayson County Virginia.
Directions: From Elk Creek Pkwy (US 21) drive east on Spring Valley Rd (Rt 805) for about 1.66 miles past Pilgrim Fork Rd (Rt 656) until you see a gap in the fence on the right/south side of the road. From this point walk to the cemetery about 0.24 mile south. The cemetery is in a small brace of trees on the hill to the left/east of Pilgrim Fork Rd.
GPS Coordinates: N36.735443 W81.134406 (estimate)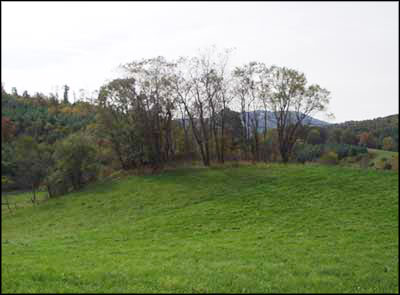 Others buried at this site are Amanda's parents, Francis and Catherine Fulton Cornett and her sister Martha J. Cornett. There are also a number of graves marked with fieldstones which may belong to Martin and Amanda's eight children who preceded them in death.
Inscription
Martin Van Buren McCarter
Born Dec. 9, 1837
Died July 9, 1893
Aged 55 yrs 7 mos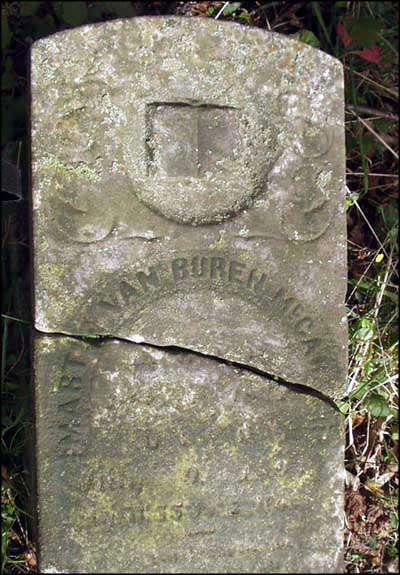 Inscription
On Wings of Love
To a Heavenly Home
Amanda V.
McCarter
October 21, 1840
May 3, 1916
she believed and sleeps in Jesus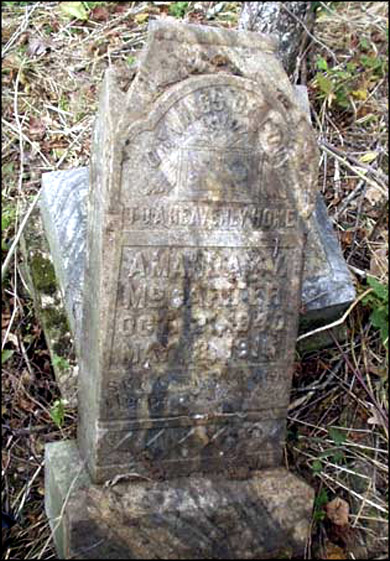 Thanks to Susan Taylor Woodson for sharing her research on this cemetery.
Jerusalem Church Cemetery
Martin and Amanda's two surviving sons, along with some of their descendants, are buried in the nearby Jerusalem Church Cemetery. The sons were Samuel Monroe Cornett and William Francis McCarter and their wives Eugenia Clark and Lura Vaught McCarter.
Also buried here are William and Lura's sons Kyle Crockett McCarter and Bryan McCarter along with their wives Floss Rhudy and Kate Kegley McCarter.