Graves of Andrew Cole McCarter Family
Andrew Cole McCarter, son of Philander and Thurza McCarter, and his wife Huldah Weiss McCarter are buried in the Lebanon United Methodist Church Cemetery located in Washington County, Virginia just over the line from Smyth County. These photos are from the Lebanon Church Centennial Booklet.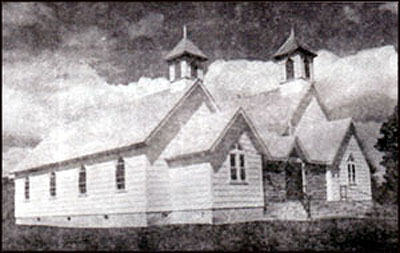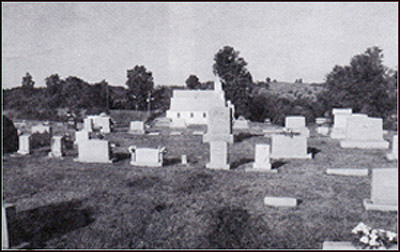 The church was founded in 1893 after its congregation outgrew the one-room school where they had been meeting. The name "Lebanon" was suggested by Andrew and Huldah McCarter who donated the land for the new building and cemetery. Huldah and Andrew were the first signatories on the church roster, and their descendants are still active in the church.
Deed of Land for Church Site
Know all men by these presents that we A.C. McCarter and Hulda J. McCarter for and in consideration of the love we have for the cause of Christ, and from our earnest desire to procreate His heritage on earth, do give and grant, and by these presents convey unto P.L. Cole, A.C. McCarter, D. A. Gray, J.T. Dinkins, M.W. Cole, A.C. Cole, and J.R. Herron, the Board of Trustees of the Methodist Episcopal Church South, and to their successors in office, for the use and benefit of the ministry and membership of said Methodist Episcopal Church South, as a place of worship, a certain tract or parcel of land, lying and being in the County of Washington, State of Virginia, adjoining the lands of J.C. Pope.
A.C. McCarter
H.J. McCarter
Also buried in this cemetery are Andrew and Huldah's daughter Minnie McCarter and her husband James Newton Widener and their son James Frazier and his wife Mattie Lee Widener.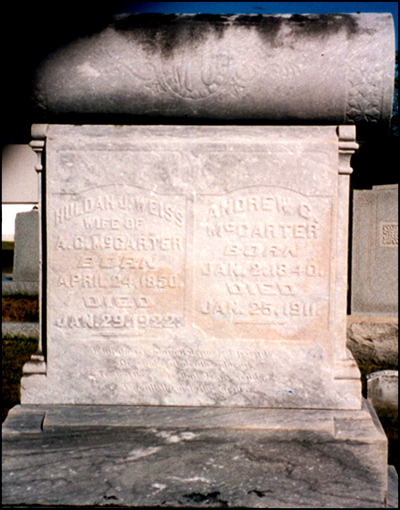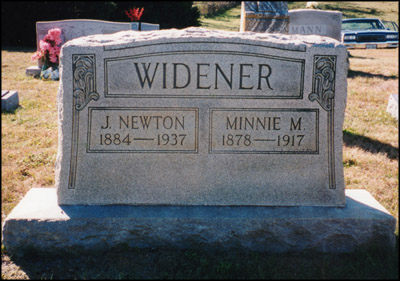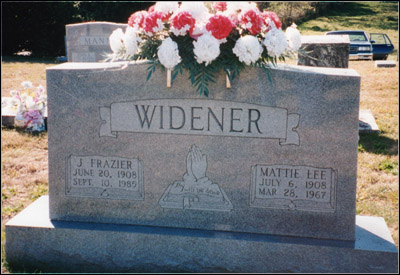 Please drop me an e-mail if you'd like directions to this cemetery.