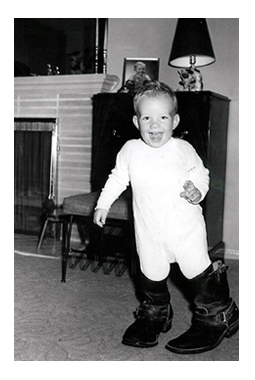 Jim was born in Twin Falls, Idaho, on March 2, 1957 to Jack and Nelda Farrar.
Jim's father was a farmer, local radio personality, and commander of the Idaho wing of the Civil Air Patrol. His family came to Idaho from Missouri in the teens to farm on the Salmon Tract. Jim's line traces back to William Farrar of Jamestown and founder of the Farrar's Island plantation.
His father died suddenly of a heart attack when Jim was just four years old. A year later his mother married Paul Poindexter, a talented salesman who became a devoted step-father.
Although he had few memories of his dad, Jim had inherited his father's quick wit and dark sense of humor and was sometimes even known as "Little Jack." Jim was a born bibliophile. He taught himself to read at the age four and insisted on reading his bed time stories to his parents. In the second grade he read a five book series on the history of World War II.
Jim was athletic and for many years pitched for the Little League team sponsored by his step-father's company ITEX. He also inherited the Farrar musical talent and, at the age of nine, took first place at the Idaho State Accordian Festival -- an honor he never lived down.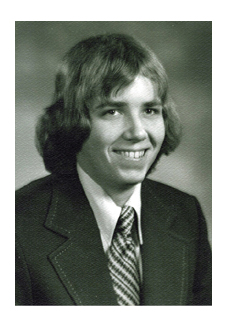 Jim attended Twin Falls High School where he became interested in journalism and debate. He wrote movie reviews for the school newspaper and in 1973 took first prize as Best Novice Debater at the Idaho State Debate Tournament.
After high school he attended Boise State University, but dropped out after a few years to focus on his writing. He wrote several plays and many short stories while working as a buyer for Smith's Food King.
On January 9, 1982 he met his future wife, Kate, through a mutual friend. They quickly became good friends sharing an interest in writing, books, and politics. Jim and Kate were married on September 1, 1985 in Boise. After they were married, Jim returned to BSU to finish his degree in English.
In 1987 he had two short stories, A Man Dropped His Hat and The Snow published in the department's award winning literary magazine, cold-drill. He also had the satisfaction of seeing one of his plays produced in a joint project with the English and Theater Arts departments. He graduated in December of 1987. That following spring they moved to Portland, Oregon for the better job market and more liberal political climate.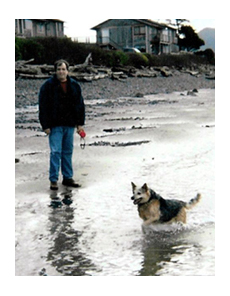 Although Jim had planned on becoming a teacher, that fall he took a job as a contract technical writer. After the company folded, he took a tech writing position at ADP Dealer Services. He worked there for 13 years and developed many close friendships with co-workers.
Jim was a homebody who loved cooking, reading, writing, movies, music, playing his guitars, and spoiling his pets. At the time of his death, he was working on two screenplays, several short stories, and a song.
Jim died of cancer at his home in Portland, Oregon on May 25, 2006 with his family by his side. His ashes, along with those of his beloved dogs, Max and Zoe, were scattered in a small family ceremony at Netarts, Oregon.